Abandoning a shopping cart is nothing new for online shoppers. The eCommerce marketers take numerous steps to reduce the likelihood of cart abandonment. In any event, none of the methods can guarantee that they will be able to stop every penny per cart. For managing those carts, the OpenCart Abandoned Cart module contains a plan. 
According to a study, 7 out of every 10 online shoppers abandon their shopping carts for various reasons. That indicates 70% of lost sales are likely to convert but were unable to do so for some reasons. Websites using OpenCart are not exempt from this blight, and numerous users leave these sites every day.
OpenCart websites may reduce the likelihood of cart abandonment in several ways. None of the methods, yet, can promise that they will be able to stop 100% of carts from abandonment.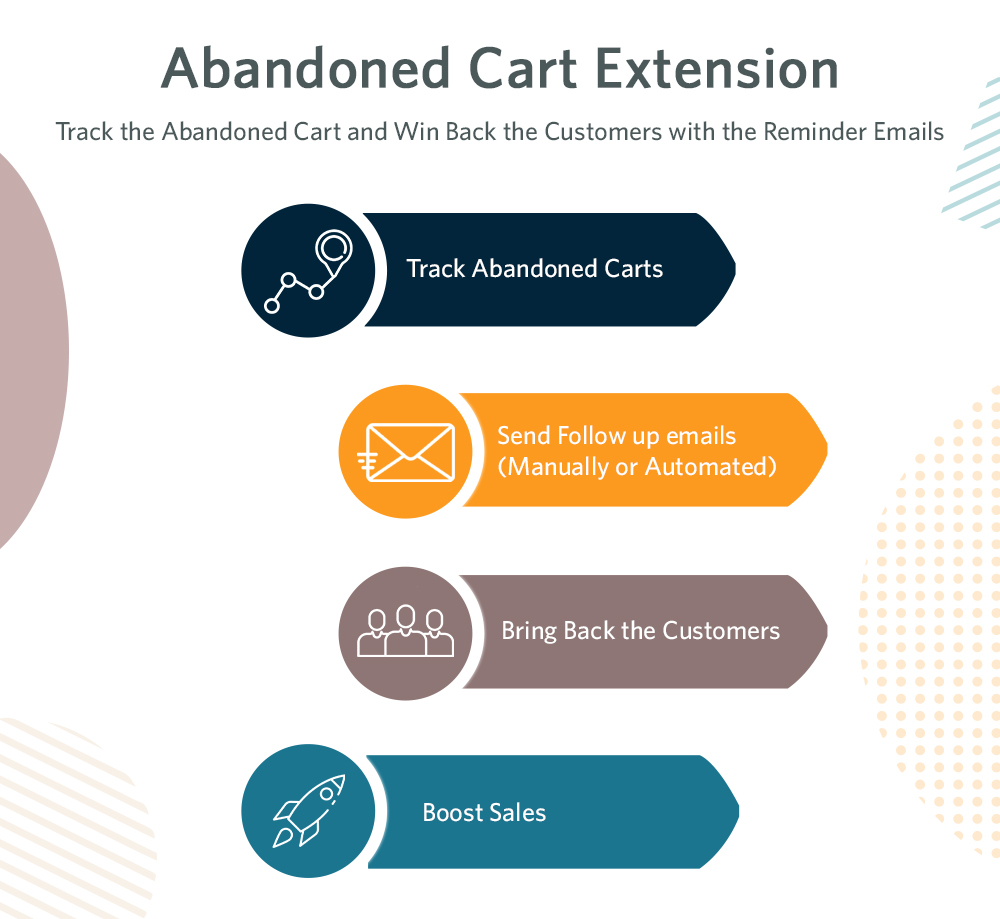 This blog discusses the OpenCart Abandoned Cart Module. Additionally, be aware of how it makes an effort to reduce the bad things that result from shopping cart abandonment.
About OpenCart Abandoned Cart Module
The email ID obtained by OpenCart during the checkout process is used by the Cart Module to record the carts:
Every order placed through the OpenCart platform receives an Order id at the time of checkout. The OpenCart Abandoned Cart Module uses this order id to specifically identify abandoned carts and record them with the cart metadata. Details about the products, such as the product name, amount, and date of addition, are in the cart information. Customers use this information to quickly and easily restore a cart without having to manually add the items back in.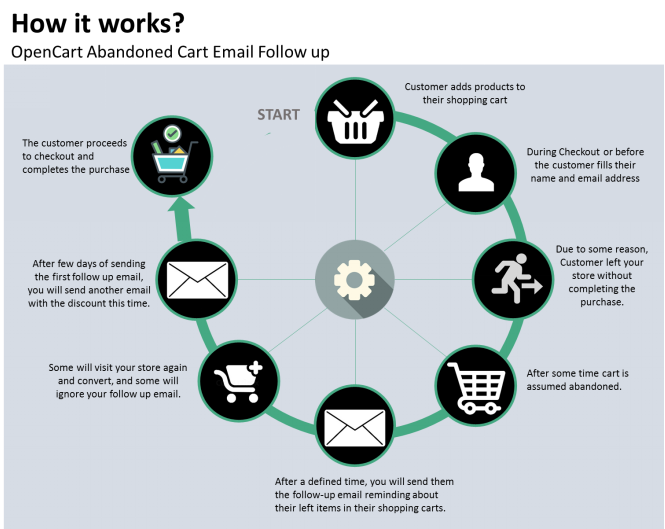 To identify an abandoned cart, the OpenCart abandoned cart module uses the time limit feature:
Every single cart, whether abandoned or not, can be detected by this OpenCart extension. In any event, merchants have concerns about the abandoned carts that customers have left stuck. In this regard, the OpenCart cart reminder module's back-end offers an option. Here, the administrator can set the period after which a cart is in the "abandoned" category. Every single cart, whether abandoned or not, can be detected by the OpenCart Abandoned Cart Reminder Extension.
The OpenCart Abandoned Cart Module automatically or manually emails the abandoned customers in a series of reminders:
It makes sense that consumers' abandoned cart reminders are going to their email addresses. As a result, the serial reminders are sent to carts when customers have provided an email address. The admin can either manually send these reminders to each customer or he can simply lessen his workload by establishing a cron to send serial email reminders automatically. For each message that the client receives, the admin can build up several email templates.
Email update sent by open cart abandoned mails extension with or without offers
So, utilizing a variety of email templates included in the modules database, the admin can send email updates. There are two different email layout types that we send to clients. On the other hand, a difference is an update for specific ideas to entice the consumer back.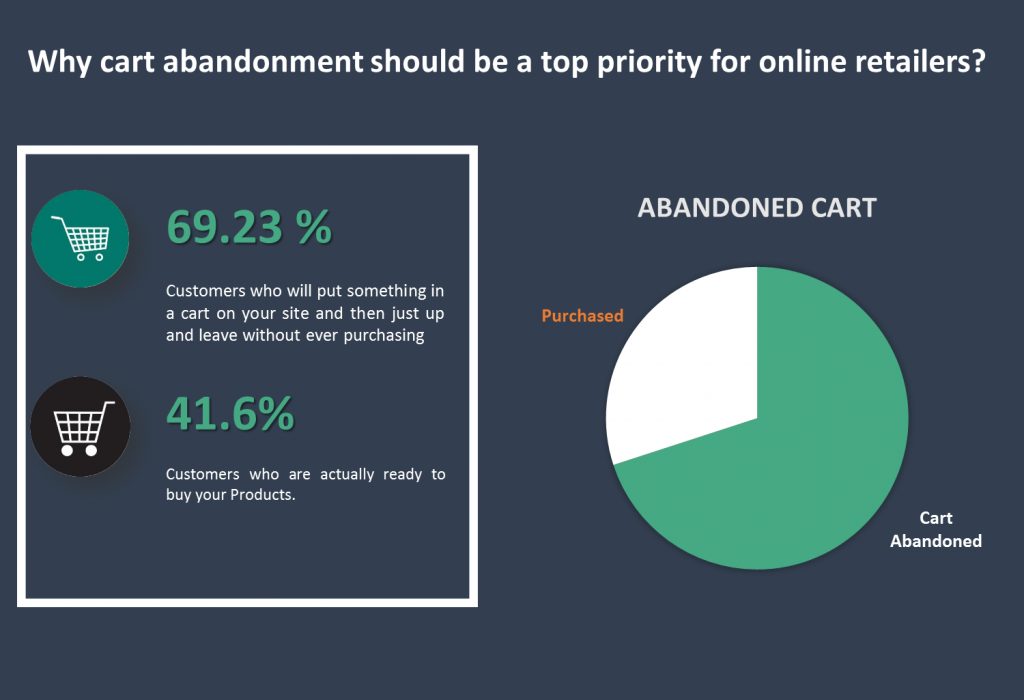 Customers can restore an abandoned cart with just one click thanks to the OpenCart Cart Abandoned Module: 
Despite all of your discounts and offers in the repeated reminders, some consumers might be unwilling to return. It is so because they have to add the items to their carts once more and go through the checkout procedure once more. This barrier is not present in the OpenCart recovered abandoned Cart Module. This enables consumers to proceed directly to the checkout page with all of the items in their cart already recovered. Each email reminder contains a CTA button that helps in accomplishing this. With just one click, the consumer may retrieve all the items and proceed to checkout without even having to log in again.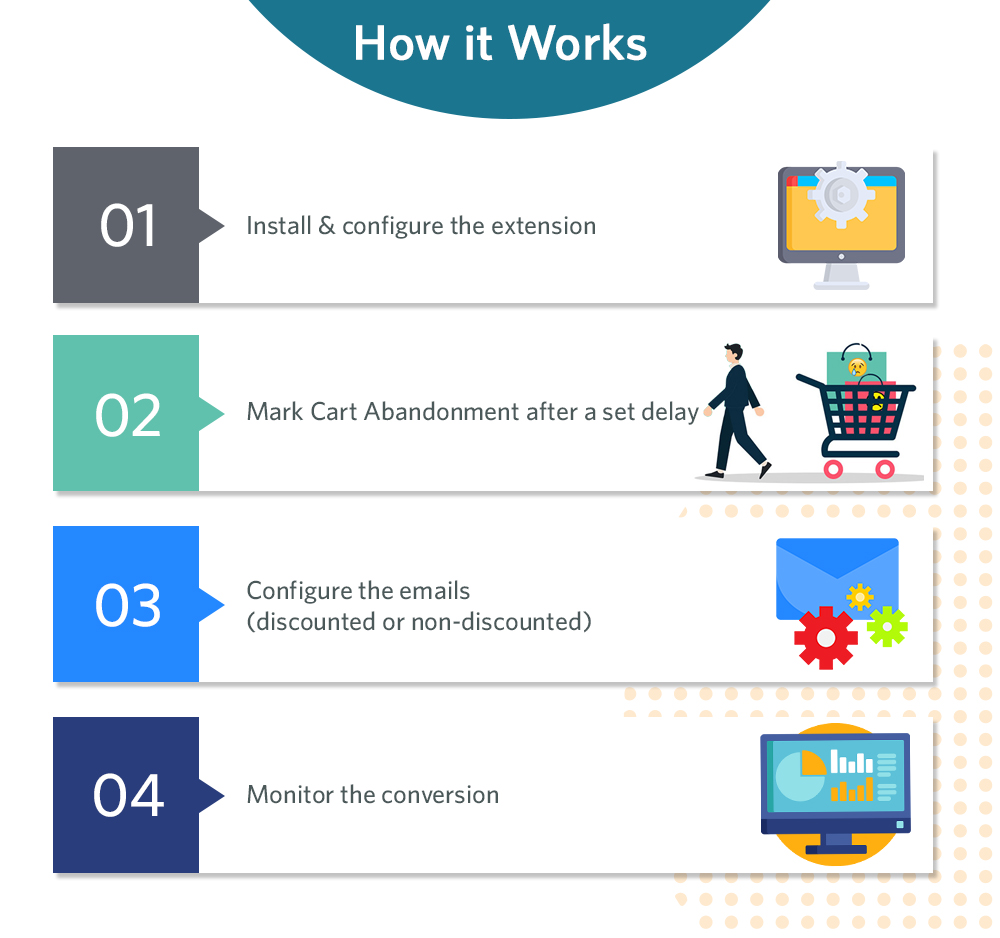 Conclusion:
If utilized properly, the OpenCart Abandoned Cart Module is the ideal OpenCart recovered abandoned cart tool. To ensure the success of your emails, you must also adhere to the best practices for composing an abandoned cart email. The success of your emails completely determines how well OpenCart recovers abandoned carts. The application gives you a hassle-free option to get in touch with lost clients who can still come back with the right approach to recovery.
In case of any concerns or issues related to our module please contact us at [email protected]. We can also assist you with the modifications and upgradation of modules that you require according to your business demands.