An eCommerce payment system, also known as an online payment system, is any sort of payment that is made online using an electronic medium.
It is crucial to plan out the kind of payment alternatives you will use on your website or online store before starting your online business.
You will have a lot of options, but you should carefully assess which ones are appropriate for your business, your region, and the popular payment methods.
Customers now expect a variety of payment alternatives on an e-commerce website so they may select the payment method they prefer.
Let's examine the various eCommerce payment options. The list will take into account various well-known eCommerce payment systems (other than COD) and assist you in deciding which would be best for your company.
1. Credit Cards
The most common method of payment for online purchases is a credit card, which is regarded as a universal payment method.
On the vast majority of eCommerce websites, it serves as the default payment method. In addition, it is quite practical. A consumer only needs to submit a few card information, including the card number, expiration date, and card verification value, or CVV.
Every eCommerce platform accepts this method of payment.
2. Debit Cards
Similar to a credit card, a debit card is also a frequently used means of online payment that is quite well-known in India. Customers who like to stay within their budgetary constraints may find this payment option appropriate.
In contrast to a credit card, which bills an amount that must be paid at the conclusion of the billing cycle, a debit card enables users to pay using funds already saved in their bank accounts.
3. Online banking
One of the most popular eCommerce payment options is netbanking, often known as internet banking and online banking.
The clients don't need to input their card information, which is the only distinction. They only need to register with their bank for the net banking service.
Once enrolled, customers can select the net banking option on the payment page and make the payment by providing the net banking id/customer id and the pin.
4. Digital Wallets
Customers can make purchases without having to carry their cards on them thanks to digital wallets, or e-wallets. An e-wallet user only needs to link their bank account once, after which the information is securely saved there.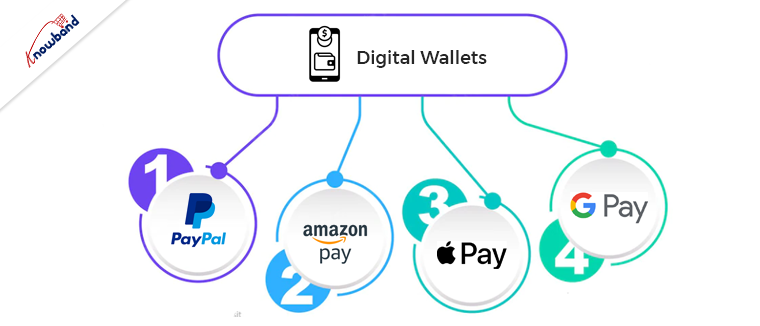 This makes it unnecessary to enter the card information each time, facilitating a rapid checkout. Several of the well-known digital wallets are:
A. PayPal
As of the first quarter of 2020, PayPal had about 325 million active accounts worldwide. According to reports, more than 17 million companies have integrated PayPal on their payment page. Compared to other digital wallets, PayPal has a conversion rate that is over 80% greater.
B. Amazon Pay
To compete with rival digital wallets, Amazon created its own online payment platform called Amazon Pay. Customers of Amazon are now able to use their Amazon pay wallet to make purchases on the website.
Amazon Pay is now integrated into the operations of many offline and online retailers.
C. Apple Pay
Apple Pay, which works similarly to Amazon Pay and lets iOS users make purchases on Apple Pay-compatible eCommerce websites, is the company's own payment platform.
According to Statista, there were over 441 million Apple Pay subscribers globally as of September 2019.
D. Google Pay
Google Pay is a competing online payment and digital wallet. In 2020, it's anticipated that there will be 100 million users.
Google Pay is a very safe and practical online payment system that offers rewarding rewards for both users and businesses on purchases.
5. Mobile Payment
Customers can make payments using their smartphones with the help of mobile payment, which is a simple and quick solution. All a customer needs is a mobile payment app, such as Paytm, which can be downloaded from the play store.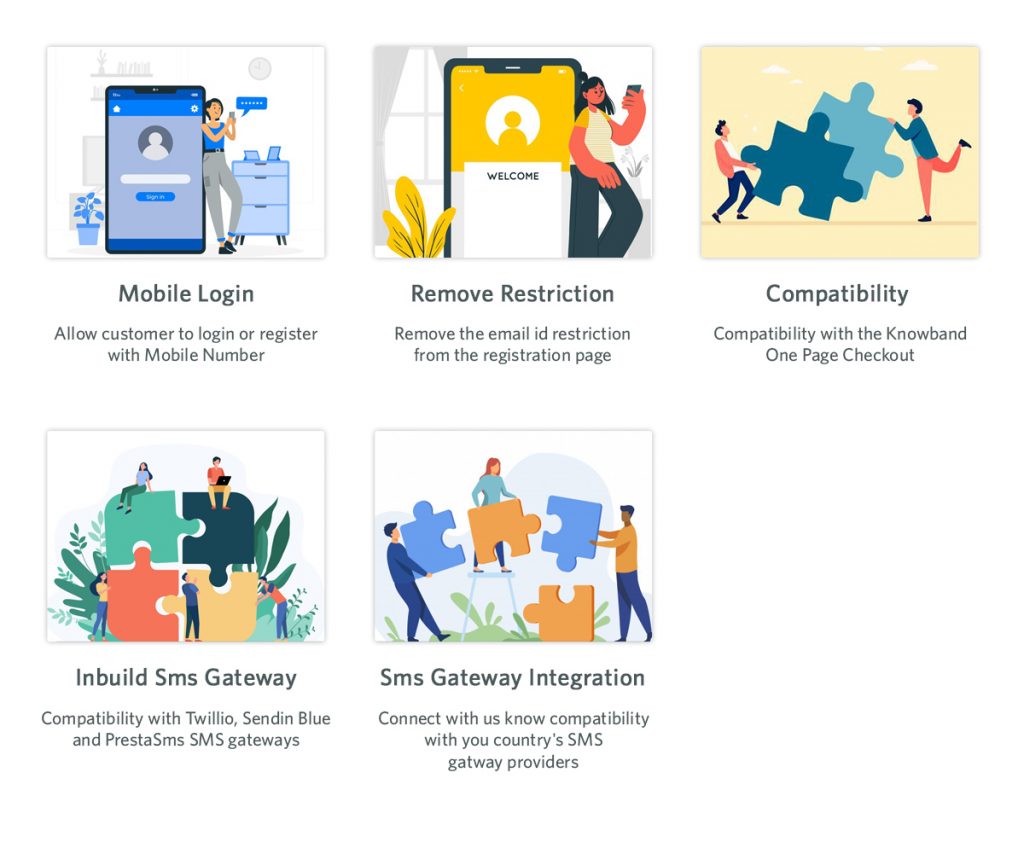 They must then link their bank account to that app in order to add money to their wallet and make purchases or to make payments directly from their bank account.
When a customer decides to pay using that app on an e-commerce website, a payment request is sent to that app, and upon acceptance, the payment is made.
E-commerce Payment Gateways
You must install some eCommerce payment gateways on your website for these payment methods to function.
To handle online transactions, i.e., enable merchants to accept payments on their platform, a payment gateway is necessary.
Several of the Top Ecommerce Payment Gateways Are: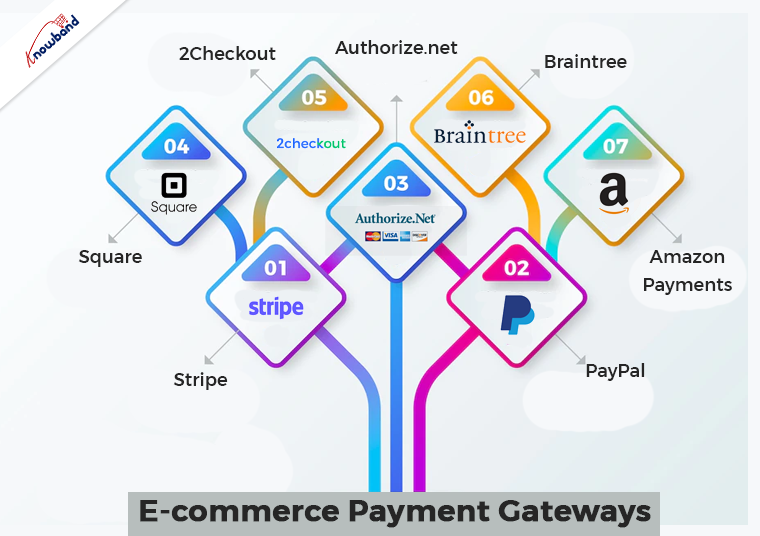 1. Stripe
2. PayPal
2. Authorize.net
4. square
5. 2Checkout
6. Braintree
7. Amazon Payments
Customers feel more at ease during the checkout process the more payment choices you offer on your website. Additionally, there is a considerable decrease in cart abandonment rates.
Mobile payments and the function of digital wallets also becoming increasingly important with the rise in the popularity of mobile apps.
At Knowband, we provide the One Page Checkout module and the Mobile App Builder, which let you integrate a variety of eCommerce payment methods on both the website and the mobile app.

PayPal, Advanced PayPal, Authorize.net, Boleto, PayU, Stripe, Sage Pay, Mobilpay, Ogone, Pago Facil, ePay, ccAvenue, Quickpay, Firstdata, Paysera, Braintree, Moneybookers, Mercado Pago, Redsys, and 2Checkout are among the payment options that are supported.
Last Words
The options for paying for online purchases are numerous. Find out which are advantageous for your company, then integrate them onto your website.
It's a terrific approach to increase your eCommerce sales to offer several payment alternatives on your checkout page.
You can reach us at [email protected] if you need any help with the module.