With the number of businesses starting up, it has become progressively hard for new businesses to get their items found. Also, along these lines, their sales are taking a hit. Thus, some businesses turn to popular marketplaces like Amazon and Etsy, so their items have a higher possibility of getting noticed. Unfortunately, marketplaces can be costly and assume control over the entire selling process.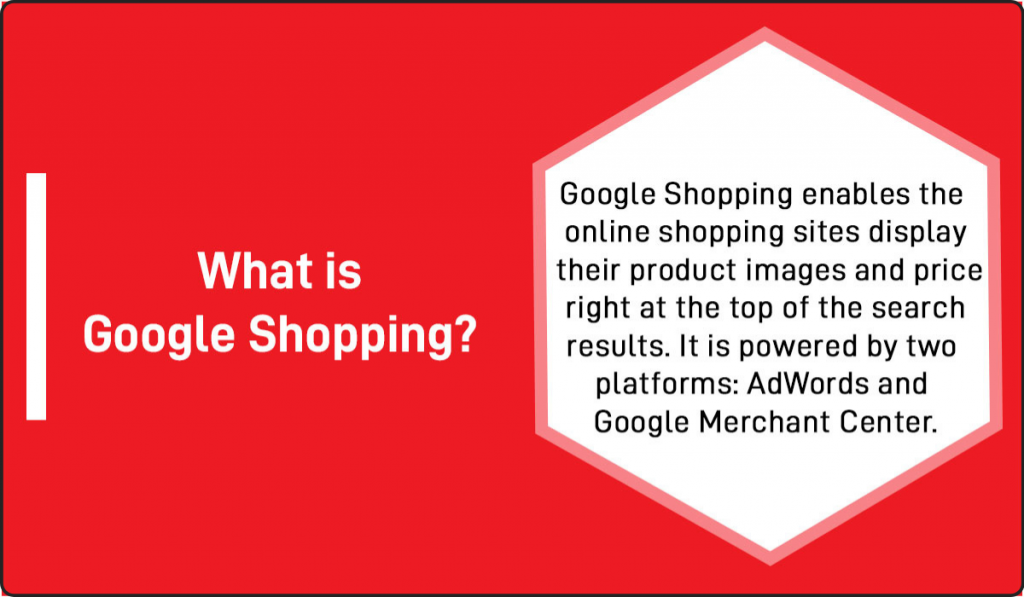 So instead, businesses that might want more command over their business turn to third-party services that only advertise products. The product information gets displayed by Google shopping while a relevant Google search is made. From promoting your business to making it easier for potential clients to search for, research, and compare products, Google Shopping will help you out. Hence, we recommend Knowband Opencart Google Shopping Integration.
OpenCart Google Shopping Integration
An incredible and full-fledged connection solution offered by OpenCart Google Shopping Integration to the OpenCart store owner to list and display their products on the Google Shopping site. The most advanced OpenCart Google Shopping Integration Plugin gives a simple method to show your things on Google Shopping and get loads of new and focus users on your online store.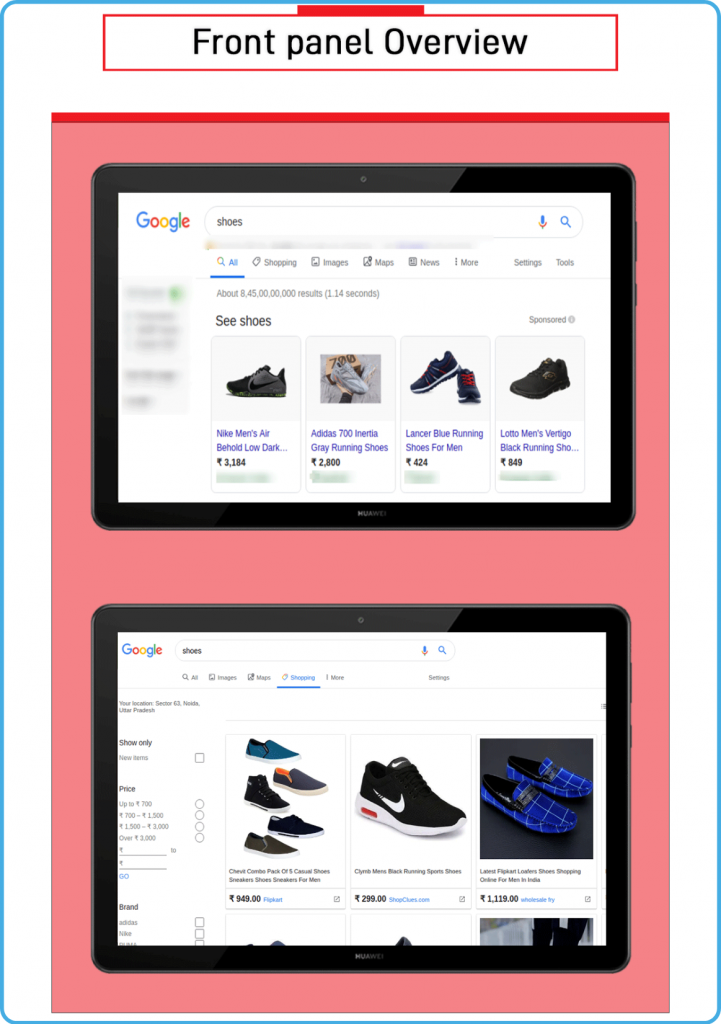 Benefits of OpenCart Google Shopping Integration :
Using this plugin, the entire OpenCart category can be mapped to Google Shopping
Multi-shop environment compatible.
Based on specific conditions like products below a specific price, such products can be excluded by the store admin.
Multiple attribute groups for Color, Size, Gender, Pattern, and many more can be easily managed with the help of the extension.
Google Shopping Feed for OpenCart saves time and effort for manual item feed.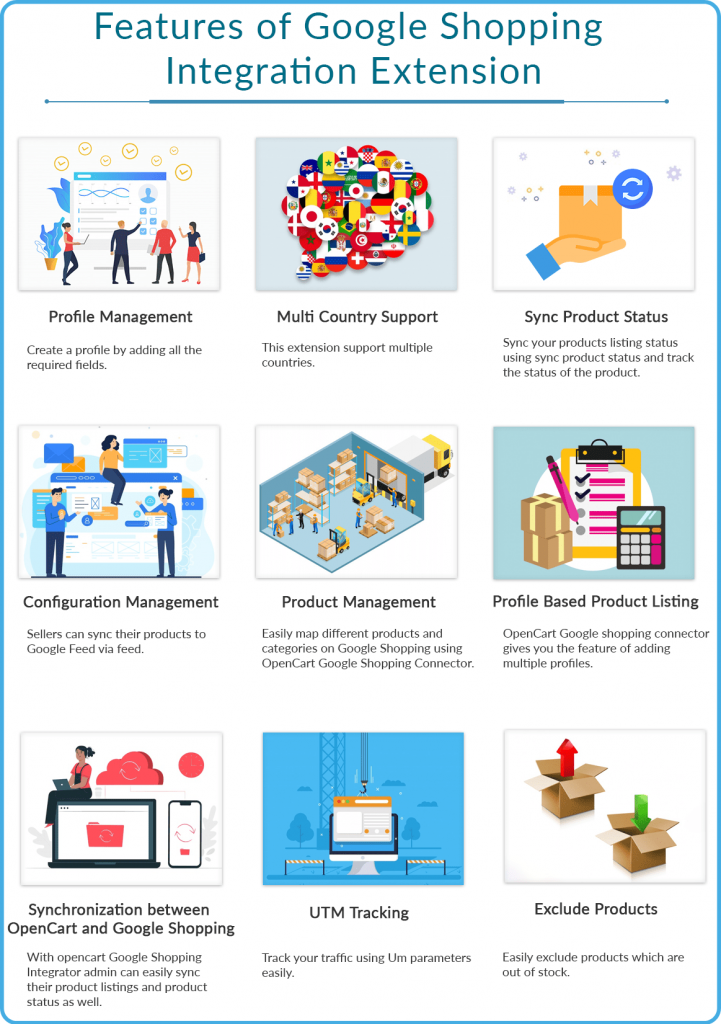 Working Function Of OpenCart Google Shopping Integration
The store admin needs to install and configure the plugin. Furthermore, this extension comes with a user manual with step-by-step instructions for store merchants.
Knowband offers free installation and configuration services, if you need any assistance with the module, feel free to contact our support team. To set up the Google Shopping Feed for OpenCart the OpenCart store admin need to create the API keys and once the setup has been finished it is easy to manage the Google Shopping store listing. Store admin will be able to use the OpenCart Google Shopping Integration to automate the listing process after the configuration takes place.
Merchants Benefits Offered By Google Shopping Integration Extension
Product Description Template:
The plugin permits using different placeholders for the item description. So that store owners can make their product description very interactive.
Exclude Products:
In the General setting section, the store owner gets a functionality to reject unavailable things whose cost isn't predefined, or the items lacking UPC or European article number. Therefore, when the admin wants to exclude these products then he can undoubtedly do using this module.
Product Listing:
All the items that the store owner needs to upload to Google Shopping from the OpenCart Store can be shown under the Product listing sections the module. Moreover, the item image, Listing Id, Name, Profile to which item is mapped etc. seen by the store merchant.
Feed Management:
In this tab of the Google Shopping OpenCart Integrator, the store owner will get the functionality to configure a schedule. This way module can list items on Google with no manual interference. So, store owners can set the feed plan according to their decision.
Enable Or Disable Products:
This feature of the plugin permits store owners to disable their products from the product listing page. On the other hand, the disabled items removed from the Google Shopping store. Furthermore, store owners can enable disabled items later at the required point.
Conclusion
Moreover, store admin can reach out to Knowband developers at [email protected].