Long and complex checkout processes force clients to leave the website which leads to an increase in cart abandonment rate. Further, Each 1 out of 10 online clients leaves the website due to the above reasons. However, store admin can upgrade site checkout by installing OpenCart simplified checkout module from Knowband.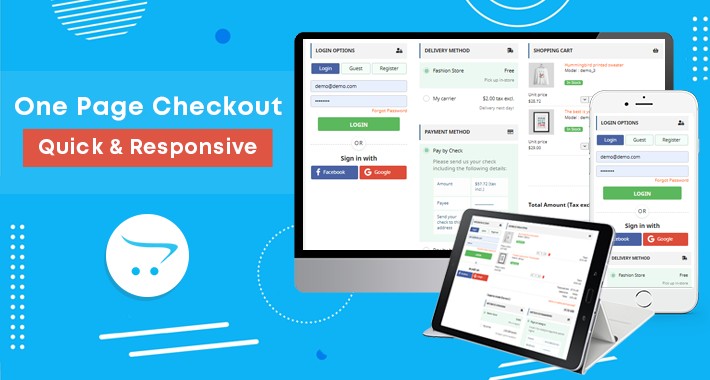 OpenCart simplified checkout module
OpenCart simplified checkout module converts the whole checkout cycle to a single ajax based popup. Moreover, this triggers over the screen as the client selects to buy an item from the store. Further, One Page Checkout for OpenCart diminishes cart abandonment rate by offering the whole buy measure on a single popup, without stacking the following page.
OpenCart simplified checkout module Features: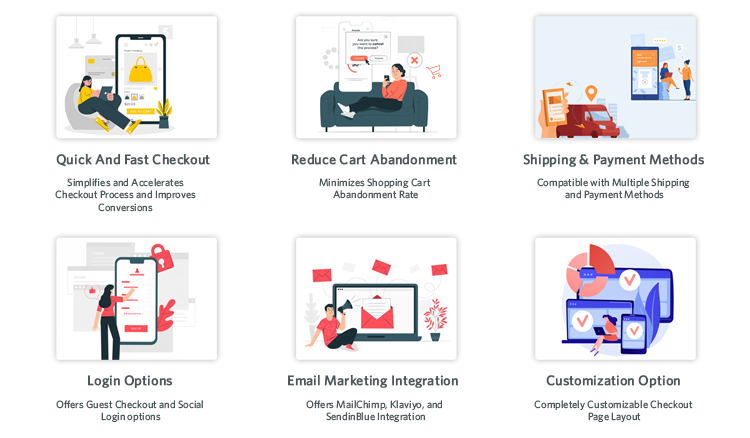 1.OpenCart One Page Checkout module incorporates responsive ajax based checkout popup on the frontend. Also, this showcases as the customer click the "Add to Cart" button for any product.
2. A seamless way to boost the newsletter subscriptions is a One Page Checkout for OpenCart . Store admin can either enable/disable newsletter subscriptions whenever required.
3. Guest registration is the best feature of the OpenCart responsive checkout popup. Further, this feature automatically registers the client and sends the password for future use. OpenCart One Page Checkout permits store admin to enable/disable this feature anytime.
4. Using  OpenCart Single Page checkout extension, store admin can include custom CSS code.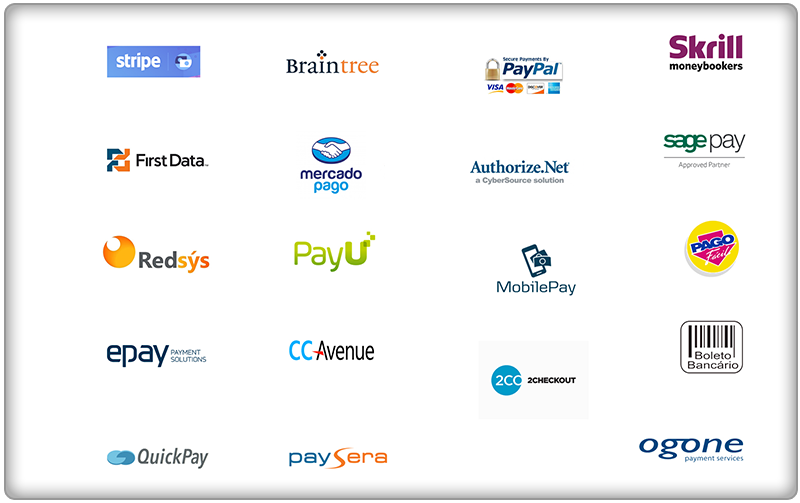 How to install OpenCart simplified checkout module?
Before installing this extension, the admin needs to purchase the OpenCart One Page Checkout module from the Knowband store. After purchasing, the store admin will receive files on registered email id.
Source code – In zipped file format
User Manual of OpenCart One Page Checkout extension
Store admin needs to follow the below steps for installing the extension.
1. Unzip the zip file and will get the folders shown below.
2. Store admin can copy all the folders of the zip file in the Root Directory of OpenCart setup via FTP manager.
Along these lines, OpenCart fast checkout extension is now ready to install and use. Moreover, the store admin needs to go to the admin menu and click on the extensions. Thereby admin needs to click on configure button next to One Page Advanced Checkout.
Admin Interface of OpenCart Single Page checkout
After the successful installation of the One Page Checkout for the OpenCart site, you can configure the checkout form fields accordingly. Further, you need to navigate the settings in the provided order
Admin Panel > Extensions > Modules > One Page Advanced Checkout
OpenCart fast checkout extension offers an easy admin interface which is divided into nine sections:
General Settings
Login Settings
Payment Address
Shipping Address
Shipping Method
Ship2Pay
Payment Method
Cart
Newsletter
To know more about each section in detail, store admin can use User Manual provided on Knowband store.
Conclusion
Knowband's OpenCart simplified checkout module is the ideal choice to incorporate a brilliant and fast form of checkout at your eCommerce store. Store owners willing to simplify the checkout and incorporate smart version of checkout, Knowband's OpenCart One Page Advanced Checkout Extension is the right extension for them. Besides reducing cart abandonment, it even drives customer engagement for your store. Moreover, OpenCart Single Page checkout results in more visitors completing their orders that drives an immediate impact on your bottom line. Further, OpenCart Single Page checkout increases client engagement on ecommerce store. 
Therefore, Knowband OpenCart responsive checkout module is the right module. Knowband is a team of skilled and professional developers working with dedication to provide best in class plugins to store owners. Knowband has been designing extensions for platforms such as Prestashop, Magento and more, Opencart is one of them.