Today, 80% of the population is using cell phones. From shopping their desired products to booking a taxi or ordering food online, clients are using phones for every activity. Due to which organizations are creating mobile apps as mobile apps are the ideal alternative to find their likely clients. Therefore, we recommend  Opencart eCommerce mobile app extension.
Moreover, mobile apps offer various benefits in which one of which is better client support. Mobile apps increase product sales and increase business perspective as well. Further, mobile apps guarantee similar displays of items and administrations each time clients access them. Also, customers can go through a similar interface, regardless of which page they access. Hence, we recommend the Opencart mobile app builder.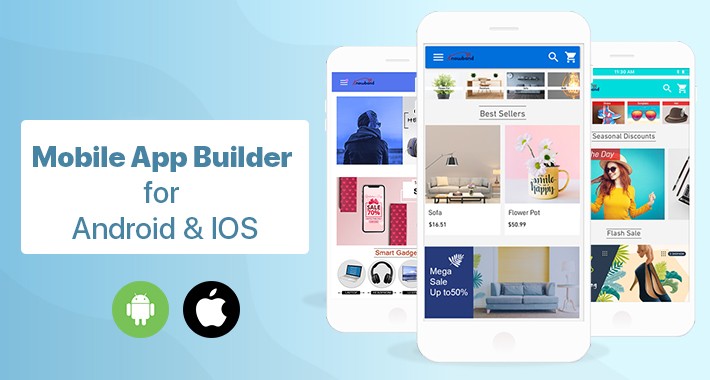 Opencart eCommerce mobile app extension
The Opencart eCommerce mobile app extension is the pre-configured system that is designed to develop native Android & iOS apps for an online website. Opencart mobile app is a ready-to-go mobile app solution that is the most advanced & smartest solution. Further, setting up this application doesn't require coding or technical skills.
Furthermore, mobile apps compatible with OpenCart Mobile App Maker offer a flexible home screen that can be customized accordingly.
Features of Opencart eCommerce mobile app extension
1. Opencart mobile app builder offers customizable home screen layout features. These are completely flexible.
2. Opencart mobile app maker offers store branding.
3. Extension offers both Zopim and WhatsApp chat support.
4. Opencart mobile app maker offers google and Facebook login
5. Opencart mobile app provides unlimited push notifications and product social sharing options.
6. Provide multiple filtering, sorting options, a simplified checkout screen, and real-time order tracking.
7. Opencart mobile app creator offers multiple colors as well as font choices.
8. Offer multi-lingual compatibility, supports RTL, multi-currency, all product types, and supports RTL.
9. Opencart eCommerce mobile app extension provides website payment as well as shipping methods that are supported on apps. Moreover, offers custom payment method integration.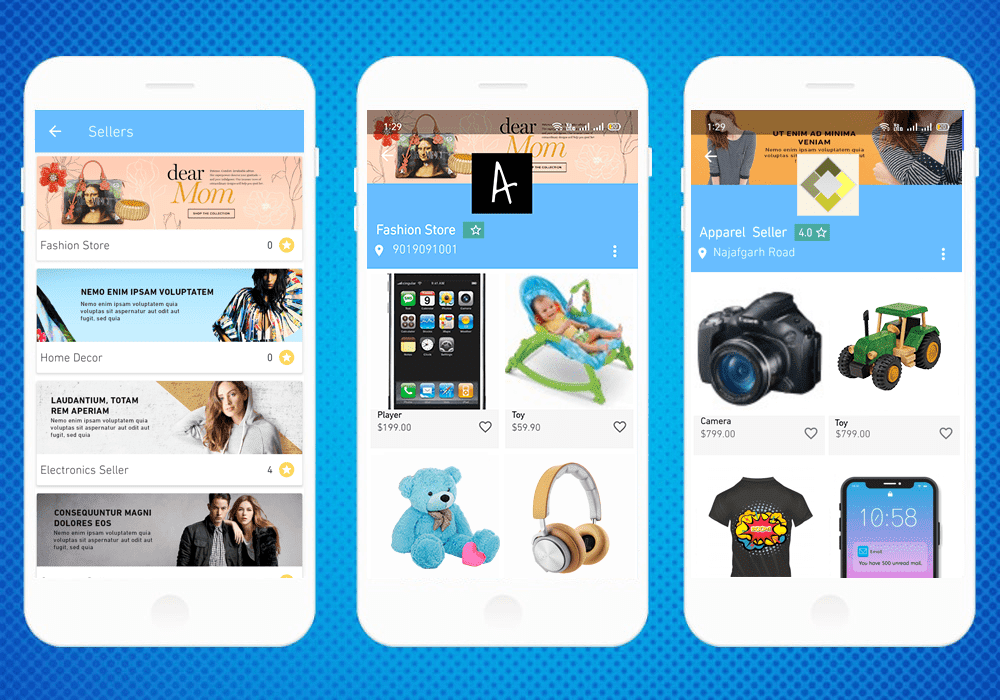 Opencart eCommerce mobile app Installation Steps
Store merchants can build their mobile apps once they are satisfied with demo apps working. Developing mobile apps with OpenCart Mobile App Builder takes few seconds:
Step 1: Opencart eCommerce mobile app extension should be purchased and installed
Store merchant need to purchase the module and down the zipped OpenCart Mobile App Builder. Once purchased, the module needs to be installed on your store using store FTP details.
Step 2: Share your App Specifications
Through the requirement form, the admin needs to share the app details or requirements.
Step 3: Get Your Android & iOS Apps in 1-2 days
Knowband skilled and professional developers get back to you with your apps in 1-2 days. Moreover, the store admin can publish these APK/IPA files on respective app stores.
Conclusion

Therefore, we recommend this Knowband extension. Opencart eCommerce mobile app converts your online website into a complete and functional marketplace. Moreover, The OpenCart Mobile App Builder is compatible with the OpenCart Marketplace extension. As a result, you can bring the entire marketplace listing on the same OpenCart Android & iOS Mobile Apps. Using this extension, store admin can develop a native OpenCart Mobile App for your eCommerce store. This will lead to sudden growth in store conversions & sales.
Therefore, launch a pair of marketplace that is compatible with Mobile Apps, Knowband & attract a wide range of sellers and clients to your store. Knowband plugins recommended for e-commerce stores growth. Moreover, Knowband, a team of exceptionally skilled and programmers, designers, and other involved professionals. As a result, they can deliver an OpenCart mobile app matching personal expectations as well as business requirements. Therefore, regardless of which platform you are using, you can trust Knowband modules.