Knowband OpenCart Private shop extension is one of the best and effective approaches to let your site guests sign in to see the restricted pages, products, or categories on your eCommerce store. Furthermore, this extension allows the store admin to transform their online store into an exclusive and private shop. Moreover, this extension restricts clients to get to various types of data on your store.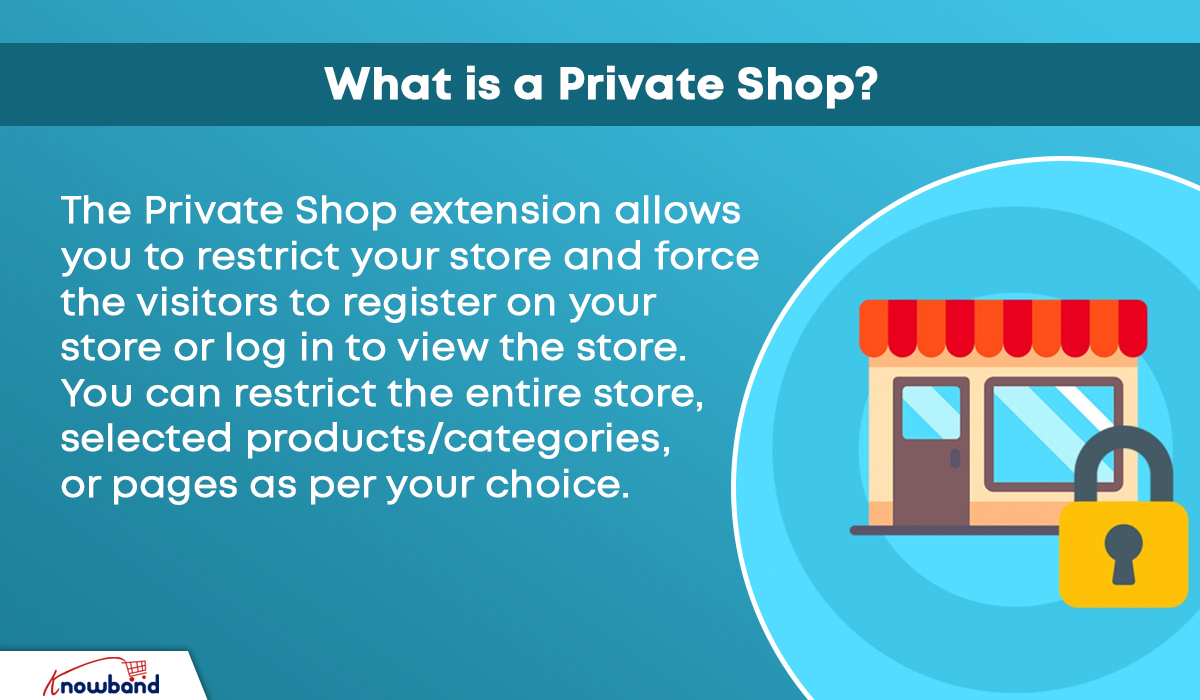 The extension even allows the store admin to ask users to login as well as register on the website through which you can access the pages restricted by the admin. Further, using this plugin, store merchants can either privatize the entire shop or any specific product, category, or page. The OpenCart Private shop extension provides store access to the registered clients only. This extension is a feature-rich B2B extension.
OpenCart Private shop extension Features: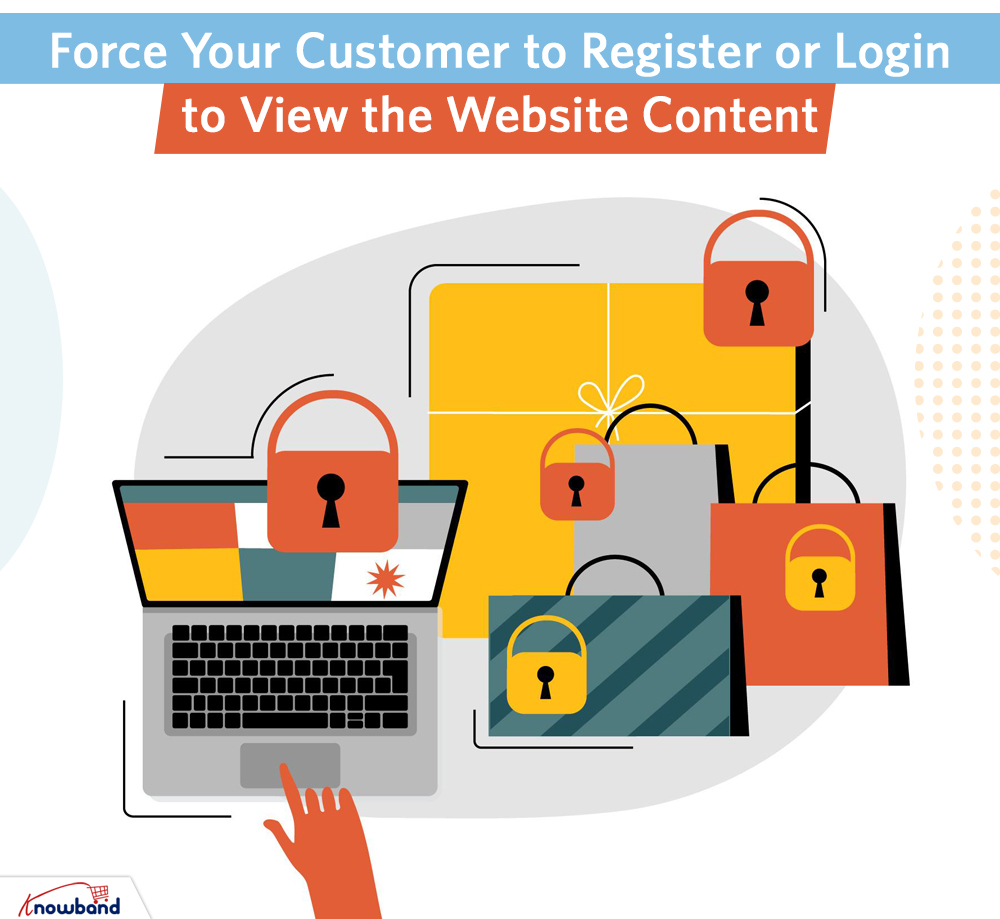 Feature 1: Allows privatization
You can privatize the online store, specific page, product, or category of the website using the Private Shop extension. Furthermore, Restrict categories and products provide access to the registered store customers. This way they can easily view the Private Shop content.
Feature 2: Customizable
Offers various features and is fully customizable from the admin interface. Using this plugin, store merchants can manage the look as well as the feel of the login/signup form.
Feature 3: Allows Positioning Accordingly
Restrict categories and products permit store admin to set the position of login or signup form. The module allows positioning the form either in the left, right, or center of the website page. Admin can even set the title of login or signup page in different languages.
Feature 4: Compatible
Restrict categories and products is highly compatible. This module is compatible with multi-lingual stores, multi-store, and SSL. Moreover, OpenCart Private Shop is mobile responsive.
Benefits of Opencart Private Shop Extension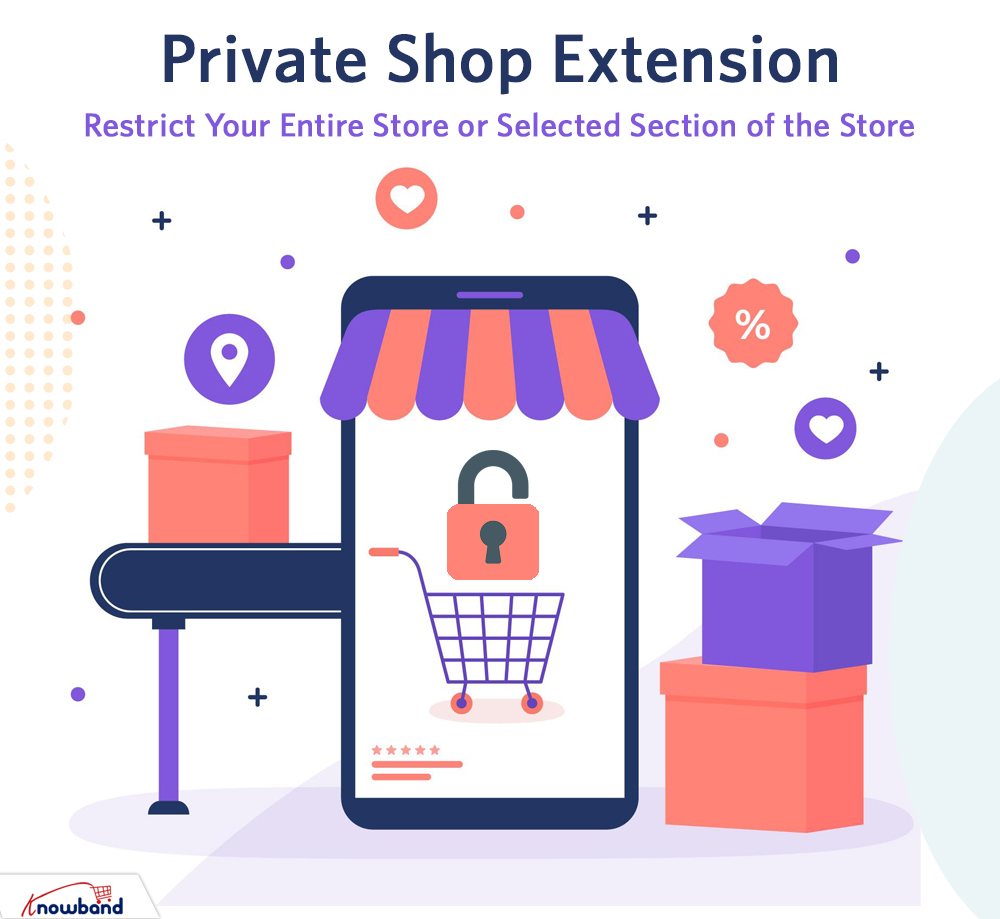 Benefit 1: Beneficial to store admin
The Opencart Private Shop extension is beneficial to store admin. It offers admin a feature to force their clients to log in or register on the website to view the contents. Furthermore, it allows the store admin to approve the customer registration both automatically and manually. Store admin even has full control to show/hide the new user registration form on the front-end interface.
Benefit 2: Private Shop OpenCart module allows managing the look accordingly
Using Private Shop OpenCart module, the store admin can change the look as well as feel of the login/signup page accordingly. Store admin can either add an image or can keep the background color solid.
Benefit 3: Install and configuration
OpenCart Private Shop is easy to install and configure as it requires zero source code modifications. Hence, admin without technical knowledge can install this module easily.
Benefit 4: Beneficial to customers
This extension is beneficial for both customers as well as store admin. Because the layout of this extension is mobile responsive, this makes the shop visible over electronic devices such as mobile and tablet.
Benefit 5: Restrict categories and products offer an incredible shopping experience
Restrict categories and products module offers simple as well as appealing front UI of a private shop. As a result, clients experience a smooth shopping experience.
Conclusion
As a shopper, you must have seen that many online stores don't allow you to browse through the website. Besides that, they don't even allow making purchases unless you create an account. This makes your website secure and safe from anonymous users. With Knowband OpenCart Private Shop Extension, the store admin can customize the website accordingly.
The module is available on Opencart Marketplace and Knowband.com. For any query, the store admin can write at [email protected].