Have you ever wondered about the email which notifies you whether that specific product is in stock or not is called? It's a back-in-stock notification. Knowband offers an Opencart stock alert extension that increases the revenue.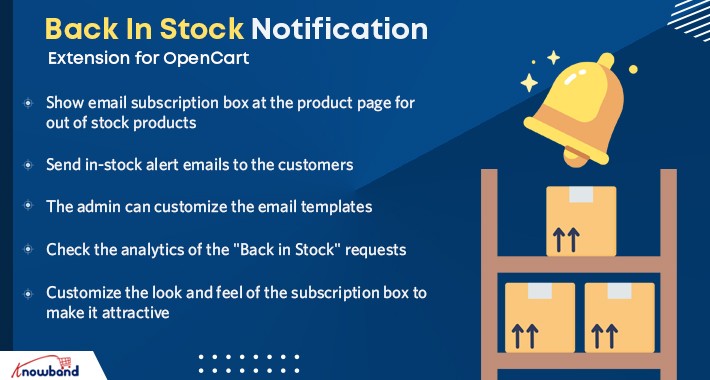 Opencart stock alert
Opencart stock alert notifies customers who have subscribed to a specific product receive mail regarding the product status. Hence, customers will receive the update via email once the product is back in stock. This makes their purchase easier and can even purchase the product before it becomes out of stock.
Boosting sales is the sole purpose of Opencart back in the stock notification module. Furthermore, the module drives traffic to the website, enhances customer retention, understanding the customer better(its needs). Opencart stock alert even helps the store admin to create a strong bond between the brand and customers.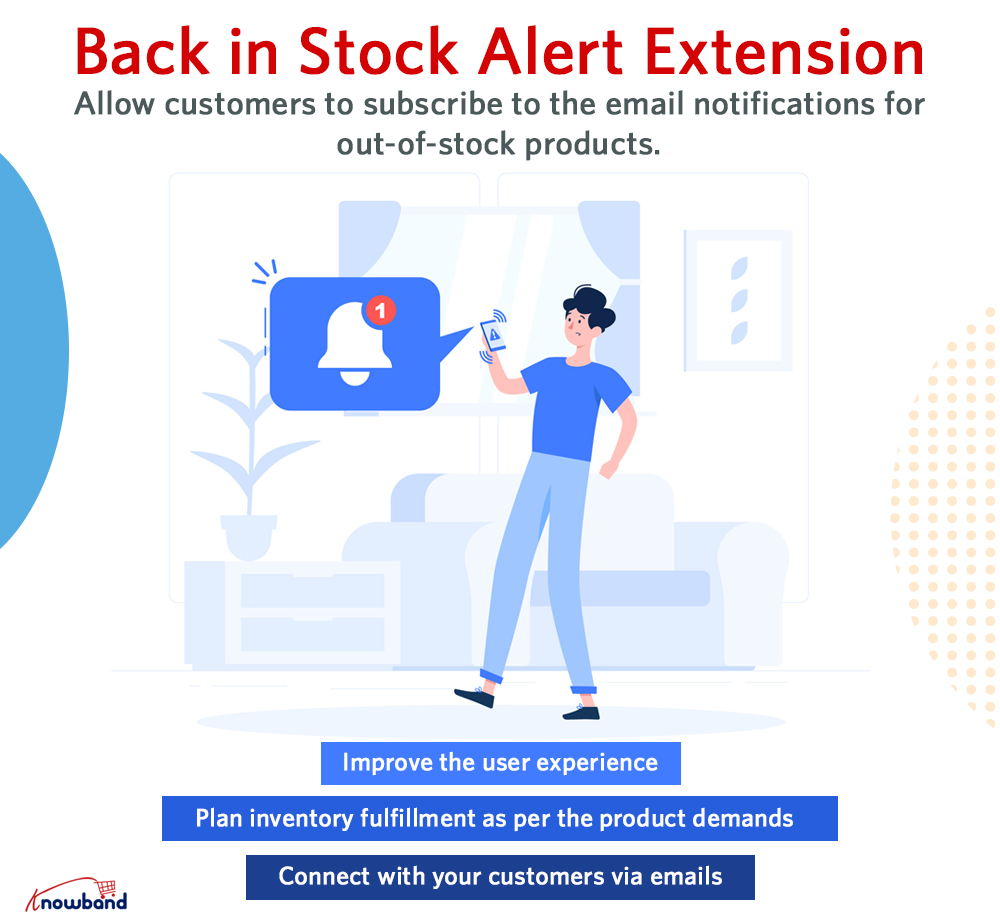 This extension offers some incredible features such as multi-lingual support, mobile responsiveness, theme compatibility, and SSL compatibility. Opencart product stock notification extension allows admin to integrated email marketing activities including Mailchimp, SendinBlue, and Klaviyo on which we will be discussing in this blog.
Email marketing services integrated by Opencart Back in Stock Notification Extension
1.Opencart back in stock notification module integrates Mailchimp
A marketing automation platform designed and developed for businesses via email is Mailchimp. This helps in reaching out to the targeted markets. Moreover, Mailchimp is an all-in-one tool where everything can be managed. Including mailing lists, create custom email templates, nurture and automate your entire marketing campaigns. Moreover, Mailchimp is suggested to those enterprises which are looking to leverage email marketing. This helps them to run their campaigns smoothly.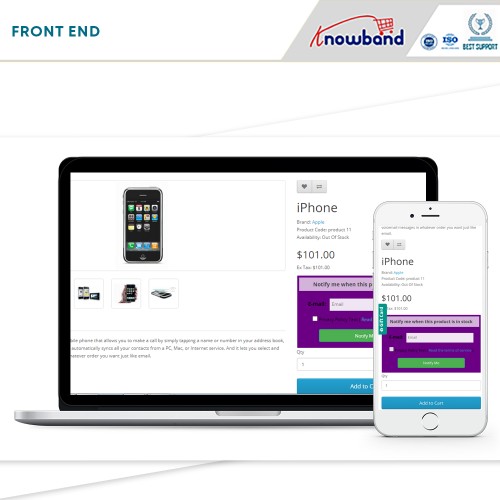 2.Opencart back in stock notification module integrates Klaviyo
A digital marketing platform focused on email marketing automation for eCommerce businesses is Klaviyo. Regardless of the measure of information consumers and businesses organizations share, a large portion of the emails and experiences organizations deliver don't utilize that information.
On the other hand, customer-centric businesses know the experiences they want to create yet earlier technologies didn't have the alternative to deal with the scale or real-time nature of the information. Thus, organizations need to rely upon advertising as well as other growth channels outside of their control.
3.Opencart stock alert integrates SendinBlue
SendinBlue, an email marketing solution for both small and medium-sized businesses. Furthermore, it is suggested for businesses that want to send as well as automate email marketing campaigns at times when the budget is limited. Furthermore, SendinBlue used for transactional SMS messages and emails Compared to other providers, SendinBlue charges are based on the number of emails you send rather instead on the number of contacts you have.
My take on Opencart back in stock notification module
OpenCart Back in Stock Extension is the right module to save misses out sales. Moreover, this Opencart extension makes the shopper purchase the items once they are back in stock again. Also, it saves a lot of time and effort for store admin as with the assistance of this module, store admin doesn't have to send email personally to every subscribed customer.
The OpenCart Back in Stock Extension simplifies this process for you. Furthermore, this Knowband OpenCart Back in Stock module permit merchants to view all the clients that have subscribed to the product and can send the back-in-stock email accordingly. Moreover, this module allows store merchants to create, edit or even use the default email template for notification. Whether send a Low Stock Alert email or not via this module, with the assistance of Opencart stock alert, the admin has the liberty to decide accordingly. 
Knowband plugins known for enhancing the functionality of your eCommerce platforms. Further, Knowband designs plugins for different platforms including Opencart hence you may drop them a mail at [email protected]. Their experts will resolve your issue.