Knowband is known for providing some of the best plugins in the industry for eCommerce systems. Further, Knowband has years of experience working with eCommerce websites Speaking about platforms, Knowband offers plugins for platforms including Magento, Prestashop, Opencart, and Shopify. Along with plugins, Knowband provides custom module development and customization services for the website as well as modules.
Knowband offers various plugins for Opencart store merchants to enhance their store's functionality, OpenCart Gift The Product extension is one of them. This extension offers benefits to both customers and consumers. Furthermore, Opencart gift the product extension permits e-merchants to encourage the customer to raise their value to receive the free gift product on their purchase.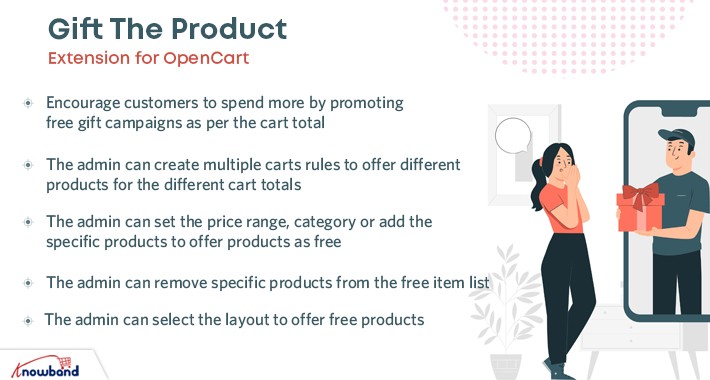 Moreover, the Opencart gift product extension offers some incredible features such as permitting the admin to select from various layouts to show the gifts at the front end to the clients. Further, Opencart Gift the Product Extension even allows managing the range of items, permit merchants to increase the average order value by providing free gift at specific cart amount. 
The two main benefits of Opencart gift the product extension that makes this extension mandatory are better user engagement and higher sales.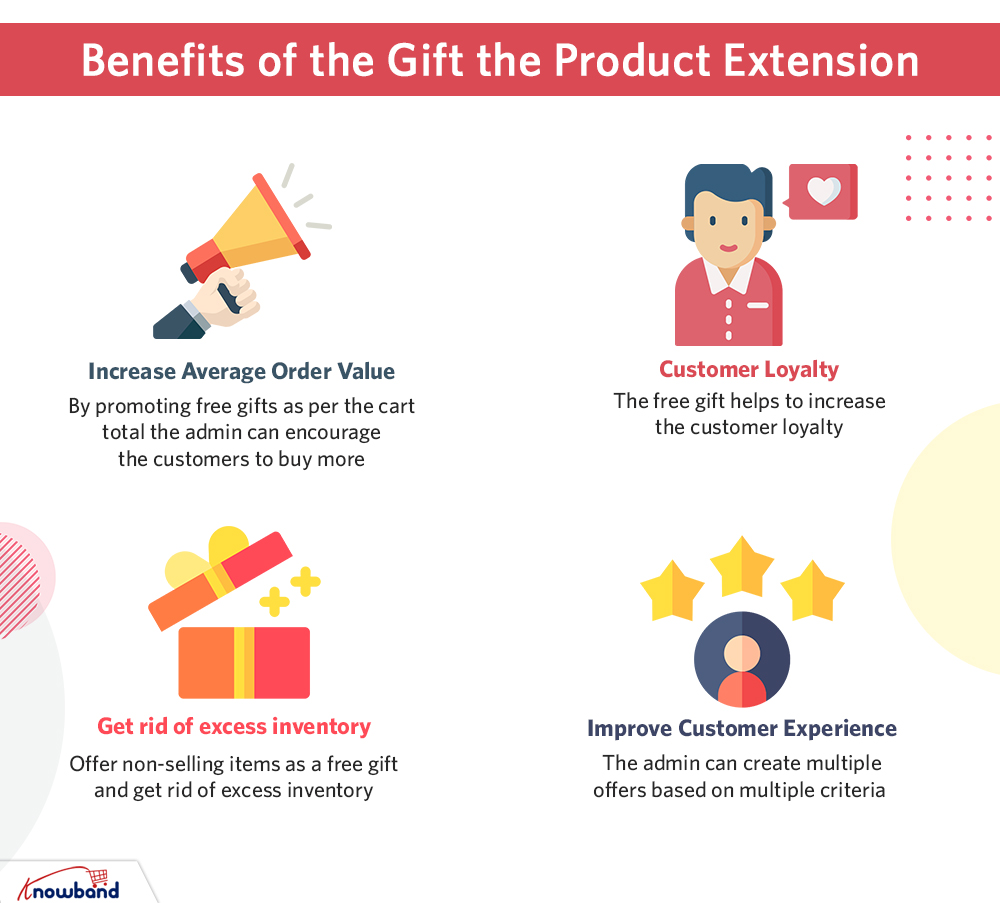 Reason 1: Opencart promotion gift generates more sales
For a better business, it's essential to generate leads. To generate profit organizations must provide the products and services according to the customer's demand. Meeting these demands will be able to generate revenue, as a result, the business will keep going. Without the income from these conversions, it will be hard to keep the doors open in any competitive market. Regardless of how great your items or services might be. 
If Opencart merchants are willing to generate more sales, one of the best ways is by installing Opencart gift the product extension.
Opencart promotion gift extension is one of the best ways to generate revenue on the website. Furthermore, it allows clients to purchase more items by offering them a free gift product on purchase of a defined cart value. Opencart product purchase reward allows store merchants to select the product which they want to offer as a free gift and set the cart item value from the admin.
Reason 2: Increases user engagement
User engagement is a finite resource and is profoundly related to general productivity. Further, better user engagement is judged based on time duration. The amount of time spent by the user on a specific app or site, means they find value in it. With the assistance of the Opencart gift module, Opencart merchants can keep their clients engaged. Also, this plugin attracts them to buy from the store.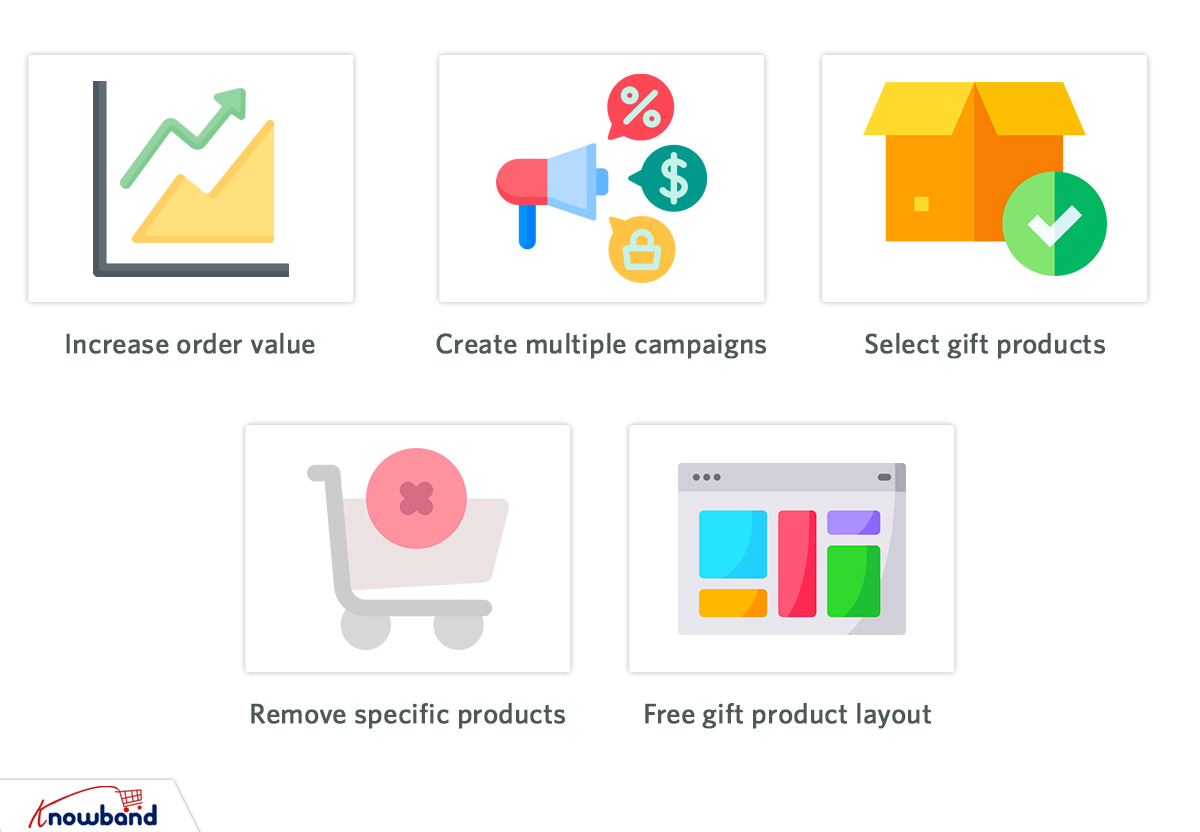 As the Opencart gift product is mobile responsive, offers an amazing shopping experience to mobile users, clients remain engaged. Furthermore, it is multi-store compatible as well as supports multilingual stores. Opencart gift product permits store admin to raise customer engagement. They may be keen on receiving free gift products on their order. 
Conclusion
Opencart product purchase reward is the most efficient Knowband plugin that leads to higher customer engagement and better sales.
Along with best-in-class plugins, Knowband offers the best and efficient post-sales support to clients. Moreover, the dedicated support team of Knowband helps clients looking for any assistance. Further, Knowband experts do not step back from responsibilities regardless of the day. Hence, you may drop a mail at [email protected]